At Vance Thompson Vision, Drs. Berdahl, Greenwood, and Swan take great care to select the right treatment for each glaucoma patient to lower intraocular pressure. When new, innovative tools or techniques for glaucoma become available, our surgeons in Bozeman, MT do their best to be on the forefront of any treatment that can make our patients lives better. By opening the drainage system up with the Kahook dual blade, our experienced ophthalmologists can improve the natural outflow of aqueous fluids, decrease intraocular pressure, and lower the risk of glaucoma progression (which leads to blindness). The KDB (a single-use blade) has changed the way ophthalmologists perform minimally invasive glaucoma surgery (MIGS) with considerable success.
There are multiple ways to manage glaucoma and our surgeons understand that treatments can range from prescription strength eye drops all the way to a surgical intervention. Before recommending surgery, our ophthalmology team will do their due diligence with comprehensive testing and eye exams, imaging, and more. Once you have a glaucoma treatment plan in place to have a procedure with the KBD, we will go over the pre and post-operative care instructions. Our experienced ophthalmology team and nursing staff will be there with you every step of the way. You can count on us to be your resource for information on managing your glaucoma care. If you have any questions or concerns about your treatment at Vance Thompson Vision, we are here with a listening ear. Learn more about MIGS and discover if KDB is the right choice for you.
Reviews
"I had a PRK surgery done here and had THE best experience! Every staff member is extremely caring, professional, and knowledgeable and they go above and beyond! Dr. Swan texted me the night after my surgery to make sure I was doing ok and answered my questions. They have been very good about working with me as I don't live in Bozeman and had to travel for my appointments and surgery. When you choose Vance Thompson Vision, you are choosing the best care! Highly recommend!"
- K.C. /
Google /
Aug 23, 2019
"Dr swan, Kim, Susan and others were all amazing. Superior friendly & knowledgeable staff. Took me through the whole process guiding, answering any questions or concerns. Dr Swan put me right at ease from the moment he entered the exam room, greeted me with a firm handshake and welcoming smile. I was nervous about having cataract surgery because I hate anything in my eyes. Everyone assured me they would make me comfortable and they did. I couldn't be any happier with the results. For the first time in nearly 60 years I can see without glasses."
- J.R. /
Google /
Aug 22, 2019
"From the time you walk in to the time you leave, the staff there is 100% committed to your care. The team at VTV sweat the details and it shows. I was in great hands and I cannot recommend them more highly."
- A.B. /
Facebook /
Aug 20, 2019
"Dr Swan and the Bozeman team were incredible for my PRK procedure. Very diligent, helpful, and professional. Plus the equipment was all state-of-the-art. Highly recommend."
- C.M. /
Google /
Aug 05, 2019
"I always knew that Vance Thompson VISION was a world class group of physicians and wonderful staff! On my recent check up in talking with the staff we were visiting and I found out she had been a vet tech before so the conversation went from there and that I had recently lost my sweet dog. And a day later I receive these gorgeous flowers! I've never known such a truly caring group 🙏I Will never forget your thoughtful deed🐾🌈"
- R.K. /
Facebook /
Jul 27, 2019
Previous
Next
If you have been diagnosed with glaucoma (with or without cataracts), Drs. Berdahl, Greenwood, or Swan can make the determination if you are a great candidate for the KDB. We advise you to make an appointment for a consultation. Be prepared to review your list of current medications and answer a few questions regarding your medical and family health history. You may not be a qualifying patient if you are not compliant with treatment, require a more elaborate surgery, or have a trabecular meshwork that is out of the surgeon's line of sight.
In our outpatient facility, your pre-operation nurse will prepare you for surgery by starting intravenous fluids and then taken into the operating room. You will also receive some sort of sedation or a general anesthetic (rare) to help you relax, lie on your back comfortably, and feel no pain. KDB treatment begins with a small incision in the cornea. With the eye inflated, your surgeon will then insert the KDB to remove a section of the trabecular meshwork (at the base of the cornea). Ultimately, the goal is to improve the eye's ability to drain easily and consequently lowering the intraocular pressure. Your incision will have some sutures. After the surgery, you will be discharged with a bandaged and/or patch covering the eye.
Immediately following your KDB procedure, you may resume normal, day-to-day activities. It is important to remember that the best treatment for glaucoma is consistency, so you will need to continue visiting your eye doctor at least every six months. It is also very important to maintain your medications and aftercare instructions so that when you see your eye care provider, you can discuss your progress and any changes to your treatment (as needed).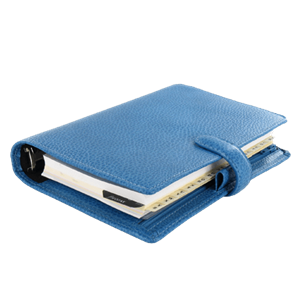 Experience Advanced Tools
When you are discussing your glaucoma with your eye care provider, it is always a good idea to have information on the tools and techniques of your treatment. At Vance Thompson Vision, we would be happy to discuss your intraocular pressure and if a surgery using the KBD is appropriate for your case. Call and schedule an appointment in Bozeman, MT and ask about the possibilities, risks, and benefits of having MIGS with this innovative tool.
Related Procedures