Your vision is something to celebrate. If glaucoma is keeping you from enjoying your sense of sight or putting a damper on your quality of life, we would like to help you find a solution to curtail elevated intraocular pressure. One way we can do that at Vance Thompson Vision is through ab-interno canaloplasty (ABiC), a minimally invasive glaucoma surgery (also known as MIGS) that can be used to effectively reduce discomfort from elevated eye pressure associated with glaucoma.
Our board-certified ophthalmologist surgeons Drs. Berdahl, Greenwood, and Swan are all very dedicated to providing glaucoma patients with the most advanced technological options. Vance Thompson Vision employs a team of highly skilled glaucoma surgeons who are leaders in the research and development in all aspects of eye care for the future. Their commitment to surgical and clinical excellence at our Bozeman, MT practice is at the forefront of all treatment planning.
ABiC can approach each aspect of glaucoma, restoring the natural drainage function of the eye, delivering an approximate 30% reduction in eye pressure and reducing the need for glaucoma medications by up to 50%.
Reviews
"Absolutley outstanding service! They were exceptionally kind, clean, knowledgeable, and more comforting than any eye care business I have been to in my 5 years living in Montana (and I have been to dozens). If I choose to move forward with Lasik Dr. Russell Swan at Vance Thompson will be my choice hands down! Thank You"
- A.K. /
Google /
Dec 14, 2019
"Dr. Swan and his colleagues have been nothing but helpfull and encouraging. I have a very significant astigmatism and they've taken the time to make sure I knew what I may expect after the procedure and what the success rate generally is for a astigmatism of my level. They've taken the time to give me a second check up to verify some results, which assures me that the team is doing everything they can to make sure my lasik goes problem free. As of currently, there's no one else in Bozeman that I could recommend for better service."
- D.W. /
Google /
Dec 13, 2019
"I was a bit apprehensive about having cataract surgery but Dr. Swan and staff put me at ease from the moment I walked through their door. Each person I interacted with were professional and understanding of my apprehensions. Cataract surgery went very well and I am extremely pleased with the results. Highly recommend Dr. Swan."
- H. /
Healthgrades /
Nov 15, 2019
"I've heard Susan DeGroot speak of their charity work overseas and am simply amazed by the number of people who they help with vision issues. If and when I decide to get corrective surgery, there is no question where I'm going."
- K.B. /
Google /
Apr 12, 2019
"What a great place to get eye care done. Staff very friendly and Dr's are great. No more contacts for this guy. #20/15vision."
- C.B. /
Facebook /
Nov 07, 2019
Previous
Next
Only a board-certified ophthalmologist can determine if ABiC is an option for you. During a consultation at Vance Thompson Vision, we will discuss your eligibility by assessing the presence of the following symptoms, which can help us determine a treatment. The best candidates for ABiC:
Have primary open-angle, pseudoexfoliation, or pigmentary glaucoma
Are intolerant of glaucoma medications, or have difficulty taking them as prescribed
Wish to reduce the number of glaucoma medications they are currently taking
Have difficulty committing to regular follow-up treatments
Have a history of failed ALT (argon laser trabeculoplasty) treatments
In our outpatient facility, ABiC treatment begins with a small incision in the eye. A catheter will then be inserted into the drainage canal of the eye. Next, the catheter will be rotated in a circular motion to open up the canal, enlarging it and easing its ability to drain correctly. Next, the catheter is slowly removed while a viscoelastic gel is injected into the canal for proper dilation. While the canal is being flushed and enlarged, the catheter will be removed from the eye. The fundamental idea is to restore the eye's ability to drain naturally, in turn decreasing the pressure.
Immediately following your ABiC procedure, you may resume normal, day-to-day activities. It is important to remember that the best treatment for glaucoma is consistency, so you will need to continue visiting your eye care provider at least every six months. ABiC is associated with very few post-procedure risks, but these may include:
Bleeding
Intraocular pressure increases
The formation of a bleb (a blister-like or aqueous fluid buildup at the surgical site)
Intraocular pressures decreasing too drastically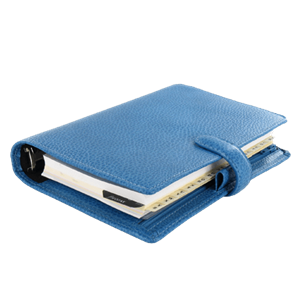 Procedure Information
Recovery Time

1 - 7 days

Procedure Time

5 minutes

Follow Up Time

1 day, 1 week, 1 month

Recovery Location

Home
Contact Us
Glaucoma can cause debilitating and life-altering symptoms. At Vance Thompson Vision, our hope is to help you find a treatment which will help you cope with glaucoma in the most effective manner and to restore your quality of life. We offer a number of MIG treatments for patients who are candidates for minimally invasive glaucoma surgery, as well as a number of other procedures to help combat the condition. For more information about ABiC, or to schedule your consultation with our skilled medical team, please contact our Bozeman office at your earliest convenience.
Related Procedures
Related Posts