Have you noticed a change in your vision that does not seem to be corrected with contacts or glasses? Have you ever been referred to an eye care specialist for a condition called keratoconus? At Vance Thompson Vision, we have a team of board-certified ophthalmologists and fellowship-trained optometrists who specialize in disease, disorders, and irregular conditions of the cornea. Keratoconus is an ocular condition that thins the cornea and pushes it forward, making the eye a cone-like shape. Your cornea is responsible for clear sight as it refracts and focuses the light. When the cornea is distorted, your vision suffers. External factors, such as aggressive or constant rubbing of the eyes, can cause this disorder. However, some of our patients are born with keratoconus with symptoms showing as early as late teens and early twenties. If you would like to learn more about this eye condition or would like to have a consultation with a world-class cornea specialist, we invite you to Vance Thompson Vision in Bozeman, MT.
Keratoconus Reviews
"Our son had a difficult case of Keratoconus that had not been diagnosed for 35 years. When it was diagnosed we took him to Dr. Swan and he found that cross linking was a good option. They were very caring and professional throughout the process. They explained things well and answered all questions that were asked. Upon completion of the cross linking they referred him to get scleral lenses at Advanced Eye Care. He started out with about 20/200 vision and after cross linking and the scleral lenses he how has 20/25 vision. That is a miracle. Dr Swan is the real thing and we cannot say enough about the fantastic, professional and life changing service that they provide at Vance Thompson Vision."
- O. /
Google /
Jul 24, 2018
Previous
Next
Best Candidates for Keratoconus
How would you know that your cornea has changed shape? You wouldn't without the proper examination from a licensed eye care professional. At Vance Thompson Vision, it is just as important for our patients to have their routine eye examinations as it is to see a specialist. Eye diseases like keratoconus gradually diminish the eyesight as the cornea shifts from a round shape to a cone-like bulge. You may notice that driving, watching television, reading a book, or reading something on screen are all really difficult when keratoconus has reached the impediment stage in your vision. Candidates for keratoconus treatment will need to have an eye examination and a consultation with one of our experienced board-certified ophthalmologists.
Keep in mind that you are more likely to be at risk for keratoconus if you have a family member with the disorder, or have a medical condition like Down syndrome, asthma, itchy eyes, or retinal degeneration.
Keratoconus Treatment Options
There are varying degrees of treatment as the severity of the keratoconus gradually changes the shape of the cornea. Early in treatment, you may notice that glasses or contact lenses correct the problem. However, as you age and the keratoconus worsens your eyesight, a board-certified ophthalmologist may suggest more aggressive strategies such as receiving a healthy donor cornea transplant to repair your vision. Your treatment options will be discussed in your consultation. At Vance Thompson Vision, we may also make recommendations for the following procedures:
Corneal cross-linking:
Corneal cross-linking is a minimally invasive treatment for keratoconus, which involves an application of riboflavin and ultraviolet light to the eye to reinforce the fiber links within the cornea. This is more of a preventative strategy than a corrective one. Patients with an early diagnosis of keratoconus may be able to prevent more aggressive treatments like a transplant surgery if the disorder is discovered in time.
Intacs®:
An Intacs insert can be implemented in your treatment to flatten your cornea without surgery. This prescription insert is ring shaped and is about the size of the tip of a finger. An Intacs insert will help the cornea maintain a rounder shape and enable light to move through the cornea to promote better vision.
Corneal transplant:
The most aggressive treatment option is the corneal transplant. This surgery is rarely performed for keratoconus patients; however, it is highly successful. Recovery time for a corneal transplant may be lengthy, but the healthy cornea will help you get back to your normal life and improved vision.
What to Expect with Keratoconus
You can expect to see an eye care professional on a regular basis when tracking the progression of keratoconus. This progressive eye condition will gradually diminish your cornea's ability to reflect light properly on the retina and to see objects clearly. Depending on the severity of the thinning of the cornea, your doctor may suggest wearing corrective eyeglasses or contact lenses. A customized treatment plan will be designed for each individual to manage keratoconus.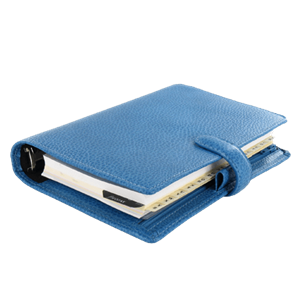 Communicate Your Symptoms
While regular eye exams are vital to your eye health, slowing the progression of eye disorders like keratoconus can also be very important to save your eyesight. Our surgical and non-surgical solutions for keratoconus patients can provide you with improved visual results. Call and schedule your appointment today.
Related Procedures
Related Posts