About Corneal Cross-Linking
To maintain the shape and strength of the cornea, our award-winning team at Vance Thompson Vision may advise corneal cross-linking to patients who present moderate to severe corneal thinning and/or keratoconus. Our doctors are committed to creating and protecting your vision, and they are delighted to offer corneal cross-linking as it was recently approved by the FDA. Vance Thompson Vision has been involved with corneal cross-linking since 2011 through our participation in the clinical trials leading up to FDA approval. We are now implementing this exciting technology and eager to continue developing and researching this treatment. At our office in Bozeman, MT, we see men and women with advanced cases of irregularly shaped corneas, also known as ectasia, and we look forward to treating these patients as soon as possible.
Corneal cross-linking, also known as CXL, is implemented to slow the progression of ectasia. CXL will not restore the cornea to its initial shape or correct poor vision. In treatment, we use a combination of ultraviolet light and riboflavin to form additional cross-links within the insufficiencies of the cornea.
What is ectasia? Patients who have ectasia experience a bulging and protrusion of their cornea in a cone-like shape. At some point, the cornea will start to lose its strength since it is stretched beyond standard means. Vision in patients with ectasia will weaken as the cornea progressively weakens as well.
Reviews
"Doctors, nurses, and techs are great! Their attitude is fantastic"
- J.B. /
Facebook /
Mar 31, 2020
"Very friendly and attentive staff!"
- T.H. /
Google /
Mar 19, 2020
"Very relaxed atmosphere. Professional. Took Time to answer all my questions. Not rushed at all."
- J.H. /
Google /
Mar 19, 2020
"Can not say anything negative about my whole experience here, from consultation to surgery and beyond."
- T.R. /
Facebook /
Mar 05, 2020
"Very professional and the nicest staff ever. Lasik changed my life and they made it so easy for me. I would highly recommend them!"
- C.W. /
Facebook /
Feb 28, 2020
Previous
Next
Best Candidates for Corneal Cross-Linking
An ideal candidate for CXL will have a diagnosis of ectasia, keratoconus, pellucid marginal degeneration, and any other disorder or disease that will lead to the thinning of the cornea. Patients with blurred or distorted vision, chronic eye irritation, or glare/light sensitivities may also be referred to our practice for a consultation as these conditions can be symptomatic of something wrong with the cornea.
Corneal Cross-Linking Treatment Options
While CXL is not a surgical procedure, it is still referred to as a minimally invasive treatment. During your diagnostic testing, your corneas will be mapped to detect deterioration and the level of severity of your condition. When you come into our office for your CXL procedure, you will lie on your back with an eye held open (one at a time) for the treatment. Riboflavin drops will be added to the eye while you are under ultraviolet light.
Advanced cases of ectasia will require the removal of the epithelium layer of the cornea to allow the liquid riboflavin to infiltrate within the corneal tissue. During treatment planning, your surgeon will discuss all your options for strengthening your cornea and how to manage your eye condition in the future, as CXL can be combined with other procedures for a more comprehensive treatment.
What to Expect with Corneal Cross-Linking
Your post-procedure aftercare is very important to your treatment. Please schedule and keep all follow-up appointments with your eye care provider. You should watch for excessive swelling, irritation, pain, and/or infection in your eyes. Call our office immediately if you experience these symptoms.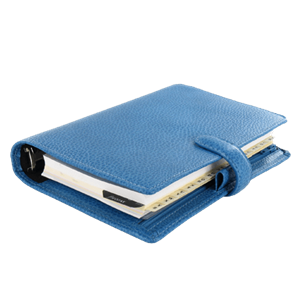 Procedure Information
Recovery Time

4 days

Procedure Time

1.5 hours

Follow Up Time

4 days, 1 month, 3 months

Recovery Location

Home
Contact Us
Having this sight-saving procedure may eliminate your need for a corneal transplant in the future. We invite you to connect with Vance Thompson Vision to learn more about how CXL can slow your progressive keratoconus or ectasis. Schedule your consultation today.
Related Procedures
Related Posts