About Common Eye Conditions
Improved sight means more than seeing your best. Vance Thompson Vision's doctors are committed to using the latest technology to assess and diagnose common eye health conditions. Dry eye, cataracts, glaucoma, corneal disorders, and vision correction are just a few of the eye health issues we help our patients deal with on a personal level. Our practice in Bozeman, MT is a community of eye care professionals entrusted with setting eyecare standards practiced all over the globe.
Common eye conditions can develop due to environmental factors, chronic illnesses outside of the eye, injury, or genetic conditions. Diabetes, cataracts, glaucoma, acute or chronic infections, and allergies are some of the reasons why patients seek out our eye doctors for their specialties. Our board-certified or board-eligible ophthalmologists and optometrists at Vance Thompson Vision combine some of the best vision care in the world with a patient experience that is second to none.
A cataract is a clouding of the normally clear lens in your eye. Though painless, cataracts can blur your vision by restricting the amount of light that enters your eye. In addition to hazy vision, indications of cataracts include increasing night-time glare, poor night vision and change in how your eyes perceive colors.
Glaucoma is the second leading cause of blindness in the United States and it's usually preventable. Glaucoma is a disease that damages the optic nerve that carries the image from your eye to your brain. Pressure builds up within the eye from an accumulation of aqueous fluid inside the eye. The effects of increased pressure lead to advancing blind spots and the loss of peripheral or central vision. Vance Thompson Vision offers the latest glaucoma treatments available, including MIGS (minimally invasive glaucoma surgery).
The cornea is the clear, outer surface of the eye. If your cornea loses its original rounded shape from constant rubbing, traumatic injury, or disease, your vision will look blurred or distorted. We offer several different treatment options including Corneal Cross-linking (CXL), full and partial-thickness corneal transplants, (DSEK and DMEK), as well as specialty contact lenses.
Keratoconus is an eye condition where the cornea becomes thin and bulges forward. When the shape of the cornea is distorted in this fashion, vision is impaired and will not be properly focused on the retina.
The lens behind our pupil changes shape to focus at different distances. This process, called accommodation, causes the lens to change from a flat shape for viewing distance to a curved shape for near vision. However, at age 40 our lens naturally loses its ability to accommodate and stiffens in its distance position, a condition call presbyopia. Presbyopia eventually occurs in all people and makes near images much more difficult to focus on. Even those who have never needed glasses will begin to struggle with reading, hobby work or checking a watch or phone. At Vance Thompson Vision, we can offer you several options (from least invasive to lens implants) to improve your reading vision.
Chronic dry eye symptoms are aggravated by too little tear production, too much tear evaporation from environmental factors, or from a meibomian gland deficiency. About nine in every ten dry eye conditions are related to a person's surrounding environment. At Vance Thompson Vision, our doctors strive to provide dry eye patients with solutions that will give them eye comfort and healthy tear levels. Treatments for dry eye vary based on the individual patient's needs. However, our practice uses LipiFlow thermal pulsation treatment as an effective option for patients with dry eye. The LipiFlow device uses heat and pressure precisely on the eyelid to remove blockages in the meibomian glands and improve the tear film quality. This treatment likely will need to be repeated occasionally. When you come in to meet our doctors for a consultation, we will use our LipiView technology to take a digital image of your meibomian glands so that we can customize a treatment plan for you.
For more information about common eye conditions, treatments, and procedures, please visit our Conditions Glossary page. For information about a specific treatment, please use the links below.
Reviews
"I've heard Susan DeGroot speak of their charity work overseas and am simply amazed by the number of people who they help with vision issues. If and when I decide to get corrective surgery, there is no question where I'm going."
- K.B. /
Google /
Apr 12, 2019
"Competency of Dr.Swan Friendliness of staff"
- J.L. /
Facebook /
Aug 17, 2020
"I had LASIK this morning and so far, so good. Dr. Swan, Bree, Amanda, Jeanette....every person I encountered here was professional and friendly. The procedure itself was quick and painless. Im already seeing better than I ever did without glasses and tomorrow it's supposed to be even clearer. I'm very excited and pleased."
- G.H. /
Google /
Jul 03, 2020
"Dr Swan is the best in Bozeman. Excellent doctor!"
- J.T. /
Google /
Jun 11, 2020
"Dr. Swan and his staff are an amazing, caring, professional bunch. They know what they are doing, do it cheerfully and with the patients interests at the forefront."
- B.B. /
Facebook /
Jun 09, 2020
Previous
Next
At Vance Thompson Vision, we welcome patients who request a consultation or are referred to us by their doctor, friend, or family member.
We understand how important seeing clearly is to you, and we want each patient to wake up each morning to clear vision. When a patient is diagnosed with a condition that impedes their vision, the Vance Thompson Vision team works together to come up with a customized treatment plan. Our goal is to make you comfortable and reassured that you are in the best hands.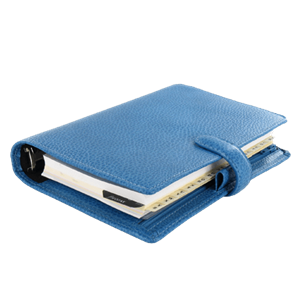 Procedure Information
Recovery Time

None

Procedure Time

1 Hour
Contact Us
Schedule Your Appointment
Offering a patient experience unlike any other, we stay focused on your eye health at Vance Thompson Vision. Following a complete ocular examination, your doctor will determine which procedure will suit your individual vision needs. Please do not hesitate to call with your questions. We are here to answer and listen to your vision concerns. Consult with us today.
Related Posts