About Refractive Lens Exchange
As we age, our eyes can lose their ability to focus at near. The condition known as presbyopia affects most people after the age of 40 and everyone by their early 50s. An estimated 90 million baby boomers either have presbyopia or will develop it within ten years. These people struggle to read or do hobby work and must rely on magnifying reading glasses for even the most mundane daily tasks, such as checking a watch. But now, thanks to new advancements in eye care, qualified patients can undergo laser, non-laser and implant procedures to improve their reading vision.
Sometime around age 40, most people begin facing the inevitable need for corrective lenses to see clearly at close ranges, even if they have never needed them for distance. But now, thanks to new advancements in eye care, qualified patients can have a simple outpatient procedure to improve their vision.
A refractive lens exchange using an advanced lens implant is a procedure nearly identical to cataract surgery, in which the impaired natural lens is replaced with an artificial one. However, unlike cataract surgery, the eye's natural lens has not developed into a cloudy cataract.
Vance Thompson Vision's world-class eye surgeons utilize state-of-the-art technology to deliver the best vision for your lifestyle needs. We invite you to a one-on-one consultation to learn more about refractive lens exchange for your best vision.
Reviews
"If you are considering cataract surgery, Dr. Swan and the staff at Vance Thompson Vision in Bozeman are the team you want in your corner. They are both knowledgeable and professional while still remaining personable, kind and compassionate. The office is equipped with the latest in advanced technology making the process easier and safer than ever. I felt taken care of from the moment I walked in the door. The staff, Briana in particular, and Dr. Swan, went over every aspect of the surgery with me. They answered all my questions, and spent a substantial amount of time examining me and reviewing the available options for my specific situation. I wholeheartedly recommend Dr. Swan an Vance Thompson Vision in Bozeman."
- J.D. /
Google /
Sep 02, 2018
"My husband was referred by his eye doctor in Helena and we were pleased to get an appointment within a few days. The appointment was a pleasant experience, with friendly, knowledgeable staff.  Kacie did the preliminary tests and was very good to my husband and very professional on her knowledge. Dr Swan has a very easy manner and was very thorough and really informative. He spent plenty of time explaining and was clear about the benefits and drawbacks to my husbands procedure.      The whole appointment was very relaxed and informative.  We'll post how the procedure went soon!"
- G.J. /
Yelp /
Aug 06, 2018
"Very friendly and accommodating staff. I have a corneal disease and they really know their stuff!"
- C.S. /
Facebook /
Jul 31, 2018
"Our son had a difficult case of Keratoconus that had not been diagnosed for 35 years. When it was diagnosed we took him to Dr. Swan and he found that cross linking was a good option. They were very caring and professional throughout the process. They explained things well and answered all questions that were asked. Upon completion of the cross linking they referred him to get scleral lenses at Advanced Eye Care. He started out with about 20/200 vision and after cross linking and the scleral lenses he how has 20/25 vision. That is a miracle. Dr Swan is the real thing and we cannot say enough about the fantastic, professional and life changing service that they provide at Vance Thompson Vision."
- O. /
Google /
Jul 24, 2018
"The care I received in beyond compare. The doctor and all of the staff actually do their best to make sure the patient is fully knowledgeable about options. The information provide before and after surgeries made me comfortable and positive about the results. That attitude alone helped me heal quickly and with confidence. I don't say that lightly. Can't imagine a more professional doctor and staff!!!"
- K.W. /
Google /
Jul 18, 2018
Previous
Next
Patients experiencing the frustration of presbyopia who want to reduce their dependence on spectacles or contact lenses and have healthy eyes, are good candidates for refractive lens exchange.
A refractive lens exchange procedure is performed as an outpatient surgery.
During the procedure, the doctor will begin by making an incision on the eye in order to remove the natural lens, which will then be replaced by a new artificial lens called an intraocular lens (IOL). The implant will not change the outward appearance of your eye, but it can drastically improve your vision.
At Vance Thompson Vision, we offer both manual and ReLACS lens replacement surgery. In the traditional manual surgery, the surgeon uses a blade to make the small opening through which the lens is removed.
With ReLACS, a laser is used to make the incision. Dr. Vance Thompson assisted in the research and development of the ReLACS surgery by being involved in its clinical trials and FDA approval process. This technology allows our surgeons to plan and perform refractive lens exchange with laser precision. The laser also sections the lens into smaller pieces making the process quicker and the lens easier to remove. Surgeons experience more control and flexibility, plus ReLACS features real-time tools for an accurate visual of what's going on inside the eye.
As an alternative to LASIK, refractive lens replacements use a new artificial lens to refocus the light on the retina, rather than changing the shape of the cornea. Refractive lens exchange combined with advanced lens implant options provide a continuous range of vision for distance, intermediate, and near, eliminating or reducing your dependence on reading glasses or bifocals.
Your new implant following refractive lens exchange should last the rest of your lifetime. However, refractive lens exchange can be revised by removing the implant and replacing it with a new one.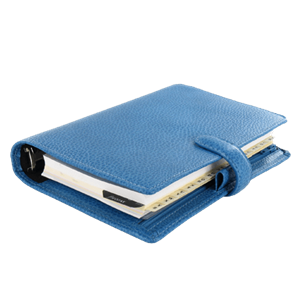 Procedure Information
Recovery Time

1 - 2 days

Procedure Time

30 minutes (15 per eye)

Follow Up Time

1 day, 1 week, 1 month

Recovery Location

Home
Contact Us
We can help you determine if you are a candidate for refractive lens exchange during a consultation in our Bozeman office at Vance Thompson Vision. Our ophthalmologist surgeons match your vision correction with your lifestyle needs to provide your best possible vision. Schedule your consultation today.
Related Procedures