LASIK or PRK laser vision correction are often the right options for patients who are considering refractive surgery to improve their vision. However, in patients with higher degrees of nearsightedness, the cornea may be too thin to allow full refractive correction with a laser.
In these cases, surgical implants may be the best alternative. These special devices, called phakic intraocular lenses, act like contact lenses implanted inside the eye to correct high degrees of nearsightedness. These lenses are inserted in front of the eye's natural lens to improve focusing ability.
We use the Visian ICL (refractive lens) at Vance Thompson Vision, which is an intraocular lens placed behind the iris that does not require the natural lens to be removed. This procedure is recognized as an alternative to corneal refractive surgeries like LASIK.
The Verisyse ICL is a similar implantable lens, made of medical-grade polymethylmethacrylate, or PMMA. The Verisyse implantable contact lenses is placed in the anterior chamber, in front or your iris. of the lens. Both lenses are FDA approved for the correction of nearsightedness.
Reviews
"Amazing team , Bozeman is lucky to have Dr. Swan and his team. Extremely thorough, detailed and it's obvious the level of expertise and technology is second to none."
- M.B. /
Google /
Feb 28, 2019
"The staff was amazing from the first phone call to surgery day. If you are considering laser eye surgery you don't need to look further: this is world class technology and customer service right in Bozeman. I had PRK on 1/24/19 with Dr. Swan which was a painless, simple and quick procedure (despite my fears of it). I had -5.25 with astigmatism in both eyes and could tell the vision improvement the same day, drove 5 days later and one week out had major improvement in vision. My aftercare doctor has mentioned how smooth my eyes are and how well they are healing due to Dr Swan's technique. [Tips for PRK: plan to spend 2-3 days relaxing in a dark room (audio books and black out curtains a must!), pain happens after surgery so take the Tylenol immediately to keep up on pain management, and keep up on the eyes drops]"
- J.W. /
Google /
Feb 14, 2019
"The entire Vance Thompson team is purely wonderful! Dr. Swan, Bri, Susan, Kim and the entire crew make each patient feel comfortable, welcome, and well cared for at every interaction! I can't recommend these guys enough!!!"
- R.F. /
Google /
Feb 13, 2019
"Kind and competent best describes them. I felt cared for and thT my surgical concerns became their concerns."
- C.K. /
Google /
Feb 08, 2019
"Amazing company and staff! Highly recommend!"
- A.E. /
Google /
Feb 08, 2019
Previous
Next
If you would like to be considered for implant contact lenses, it is best to be between the ages of 21 – 45 years. Patients with moderate to severe nearsightedness are the most typical candidates for this procedure. Having a history of eye surgeries or eye diseases, such as glaucoma, iritis, or diabetic retinopathy, may disqualify you from implantable contact lenses.
The implantable contact lens procedure is an outpatient procedure under a light, topical or local anesthetic. Prior to the procedure a peripheral irridotomy is performed in the office to alleviate any build up of pressure within the eye. On the day of the procedure a small incision is created at the base of the eye. The lens is folded, inserted through the incision and positioned in the eye. The procedure takes about 30 minutes and results are almost immediate.
Once your procedure is finished and you are discharged from outpatient surgery, your vision will continue to improve over the next 48 hours as your eyes heal. You should be able to return to most of your daily activities quickly. Do not rub your eyes for three to five days following your procedure. A follow-up appointment will also be scheduled with your eye care provider.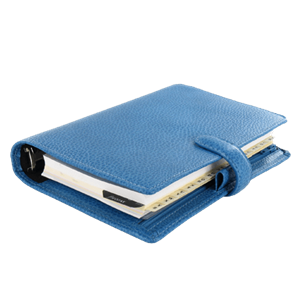 Procedure Information
Recovery Time

1 - 2 days

Procedure Time

30 minutes (15 per eye)

Follow Up Time

1 day, 1 week, 1 month

Recovery Location

Home
Contact Us
If you would like an alternative to LASIK, laser vision correction procedures, eyeglasses, or contact lenses, discuss your options with the eye care professionals at Vance Thompson Vision. Reduce the impact of your nearsightedness with an implantable contact lens and significantly improve your vision. Call to request an appointment today.
Related Procedures