When it comes to finding the right match for your needs and your glaucoma treatment, Vance Thompson Vision will spend all the time it takes find out what you truly need. Since there are many different methods to approach glaucoma, there are also many ways for treatment to miss the mark on relief. Our optometrists are dedicated to finding the least invasive way to relieve you of intraocular pressure using the world's most advanced technologies and state-of-the-art incision techniques. When previous attempts (use of medications, failed surgeries, or laser treatments) fail to stop the progression of your glaucoma, our board-certified ophthalmologist surgeons Drs. Berdahl, or Greenwood, or board-eligible ophthalmologist Dr. Swan, may suggest a XEN Gel Stent.
The XEN Gel Stent is a soft, gelatin device implanted into the eye to minimize the eye's intraocular pressure (IOP). The stent is designed to address your glaucoma with a less invasive procedure with fewer complications than traditional glaucoma therapies. Known as MIGS (minimally invasive glaucoma surgery), treatments such as the XEN Gel Stent help create a patient experience like none other, offering comfort and hope for better vision. We want you to be apart of the decision-making process, as we want to meet your visual and lifestyle needs.
Reviews
"Friendly and skillful staff. Extremely knowledgeable doctor."
- E.G. /
Google /
Nov 29, 2018
"Wonderful staff! You made Jan and I feel special and welcomed and we felt very taken care of. Than you all and Dr. Swan for being so thorough and helful."
- M.C. /
Google /
Oct 03, 2018
"If you are considering cataract surgery, Dr. Swan and the staff at Vance Thompson Vision in Bozeman are the team you want in your corner. They are both knowledgeable and professional while still remaining personable, kind and compassionate. The office is equipped with the latest in advanced technology making the process easier and safer than ever. I felt taken care of from the moment I walked in the door. The staff, Briana in particular, and Dr. Swan, went over every aspect of the surgery with me. They answered all my questions, and spent a substantial amount of time examining me and reviewing the available options for my specific situation. I wholeheartedly recommend Dr. Swan an Vance Thompson Vision in Bozeman."
- J.D. /
Google /
Sep 02, 2018
"My husband was referred by his eye doctor in Helena and we were pleased to get an appointment within a few days. The appointment was a pleasant experience, with friendly, knowledgeable staff.  Kacie did the preliminary tests and was very good to my husband and very professional on her knowledge. Dr Swan has a very easy manner and was very thorough and really informative. He spent plenty of time explaining and was clear about the benefits and drawbacks to my husbands procedure.      The whole appointment was very relaxed and informative.  We'll post how the procedure went soon!"
- G.J. /
Yelp /
Aug 06, 2018
"Very friendly and accommodating staff. I have a corneal disease and they really know their stuff!"
- C.S. /
Facebook /
Jul 31, 2018
Previous
Next
You may not be a candidate for the XEN Glaucoma Treatment System if you have:
Had a previous drainage eye surgery with an implantation of a device
Scarring or disease within the area needed for stent placement
Angle-closure glaucoma
Chronic eye inflammation
Other disorders or eye conditions as determined by your ophthalmologist surgeon
During your treatment planning session, you will discuss your option for anesthesia and sedation. While you will be awake for this procedure, there are protocols we can follow to make the experience more comfortable. In our outpatient surgical suite, we will prepare you for surgery. Your ophthalmologist surgeon will make a small, self-sealing incision in the cornea for stent placement. The XEN Gel Stent comes with an injector for immediate use.
The XEN Gel Stent is a soft, gelatin tube inserted into the eye to increase drainage from the eye. The stent is about as wide as a human eyelash (6mm long). The stent creates a new pathway so the fluid-filled front area of the eye can drain to the area just under the eyeball's surface. As the XEN Gel Stent softens and becomes a flexible pathway so fluid can drain, it should lower your intraocular pressure.
After your XEN Gel Stent placement surgery, you will have several follow-up appointments with our doctors at Vance Thompson Vision to check your intraocular pressure and chart the progress of your surgical site. You may think that these follow-up appointments are not necessary. However, keep in mind that your intraocular pressure can become too low and/or you could be unaware of a complication that your eye care provider can catch and correct with regularly scheduled visits.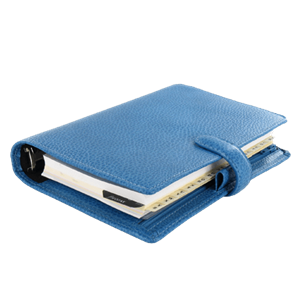 Procedure Information
Recovery Time

1 - 7 days

Procedure Time

15 - 20 minutes

Follow Up Time

1 day, 1 week, 1 month

Recovery Location

Home
Contact Us
Tiny Implant with big results
To set up an appointment to learn more about MIGS or ask a few questions about the XEN Gel Stent, please do not hesitate to call. We want you to maintain a healthy eyesight and enjoy life more clearly. We offer private consultations at our Bozeman, MT facility for patients who qualify or are referred from another physician. Contact us today.
Related Procedures