Under the care of Drs. Berdahl, Greenwood, or Swan at Vance Thompson Vision, our glaucoma patients can rest assured that our team of surgeons will strategize the soundest surgical solutions to relieve your glaucoma symptoms. For the past 20 years, selective laser trabeculoplasty (SLT) has been practiced in the United States and around the world with optimal outcomes. When it comes to your possible treatments, we may suggest SLT to lower the intraocular pressure within your eyes. Our ophthalmologist at Vance Thompson Vision in Bozeman, MT believe that SLT is an excellent option for patients when eye drop medications cause significant side effects or fail to lower eye pressure.
When glaucoma is left untreated, your weak optic nerve becomes damaged by the fluid buildup in the eye. This will ultimately undermine the neural tissue that makes up the millions of nerve fibers that send visual impulses to the brain. Eventually, this deterioration will prevent light signals from reaching the brain, thus causing blindness. Our eye surgeons are dedicated to helping you preserve your sight and will go out of their way to make the process as easy as possible for you and your family.
Reviews
"If you are considering cataract surgery, Dr. Swan and the staff at Vance Thompson Vision in Bozeman are the team you want in your corner. They are both knowledgeable and professional while still remaining personable, kind and compassionate. The office is equipped with the latest in advanced technology making the process easier and safer than ever. I felt taken care of from the moment I walked in the door. The staff, Briana in particular, and Dr. Swan, went over every aspect of the surgery with me. They answered all my questions, and spent a substantial amount of time examining me and reviewing the available options for my specific situation. I wholeheartedly recommend Dr. Swan an Vance Thompson Vision in Bozeman."
- J.D. /
Google /
Sep 02, 2018
"My husband was referred by his eye doctor in Helena and we were pleased to get an appointment within a few days. The appointment was a pleasant experience, with friendly, knowledgeable staff.  Kacie did the preliminary tests and was very good to my husband and very professional on her knowledge. Dr Swan has a very easy manner and was very thorough and really informative. He spent plenty of time explaining and was clear about the benefits and drawbacks to my husbands procedure.      The whole appointment was very relaxed and informative.  We'll post how the procedure went soon!"
- G.J. /
Yelp /
Aug 06, 2018
"Very friendly and accommodating staff. I have a corneal disease and they really know their stuff!"
- C.S. /
Facebook /
Jul 31, 2018
"Our son had a difficult case of Keratoconus that had not been diagnosed for 35 years. When it was diagnosed we took him to Dr. Swan and he found that cross linking was a good option. They were very caring and professional throughout the process. They explained things well and answered all questions that were asked. Upon completion of the cross linking they referred him to get scleral lenses at Advanced Eye Care. He started out with about 20/200 vision and after cross linking and the scleral lenses he how has 20/25 vision. That is a miracle. Dr Swan is the real thing and we cannot say enough about the fantastic, professional and life changing service that they provide at Vance Thompson Vision."
- O. /
Google /
Jul 24, 2018
"The care I received in beyond compare. The doctor and all of the staff actually do their best to make sure the patient is fully knowledgeable about options. The information provide before and after surgeries made me comfortable and positive about the results. That attitude alone helped me heal quickly and with confidence. I don't say that lightly. Can't imagine a more professional doctor and staff!!!"
- K.W. /
Google /
Jul 18, 2018
Previous
Next
Only a qualified eye surgeon can determine if you are a candidate for SLT or another treatment option. However, patients who are the best candidates for this procedure are those with open-angle glaucoma and who need to lower their intraocular pressure. During your evaluation and diagnostic testing, we will explain every step of the way what we are doing, what your test results mean, and how to overcome the intraocular pressure problem.
The SLT is a mild treatment performed to help reduce the intraocular pressure on an outpatient basis in our office. During the procedure, a focused light ray will be directed at the drainage structure of the eye called the trabecular meshwork. The length and energy stimulate the body's natural healing and prompt improved fluid flow from the eye, decreasing pressure. Because the laser only spurs a reaction in pigmented cells, there is limited damage and scar tissue formation following the treatment.
Due to the simplicity of the procedure, patients may return home and to normal daily activities after the SLT. Blurred vision is commonly reported for up to 24 hours after the procedure, with slight irritation possible for around two days. It can take several weeks, and possibly months, for the full effect of the procedure to resonate, so it is important to continue monitoring your pressures at regular intervals post-treatment. SLT improvements can last up to five years in ideal candidates, but may eventually require repeat treatment.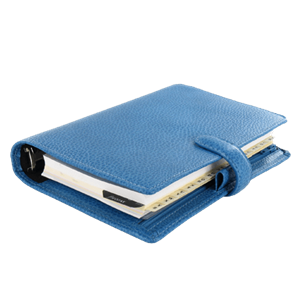 Procedure Information
Recovery Time

1 - 7 days

Procedure Time

5 minutes

Follow Up Time

1 day, 1 week, 1 month

Recovery Location

Home
Contact Us
Glaucoma can be a debilitating and taxing disease. SLT surgery may help patients ease the symptoms of glaucoma. During a consultation at our Bozeman, MT practice, our skilled eye care providers will discuss your lifestyle and vision needs to help you determine whether or not you are a candidate for SLT surgery. For more information or to schedule your appointment, contact Vance Thompson Vision today.
Related Procedures