Your vision is something to celebrate. If glaucoma is keeping you from enjoying your sense of sight or putting a damper on your quality of life, we would like to help you find a solution to curtail elevated intraocular pressure. One way we can do that at Vance Thompson Vision is through ab-interno canaloplasty (ABiC), a minimally invasive glaucoma surgery (also known as MIGS) that can be used to effectively reduce discomfort from elevated eye pressure associated with glaucoma.
Our board-certified ophthalmologist surgeons Drs. Berdahl, Greenwood, and board-eligible ophthalmologist Dr. Swan are all very dedicated to providing glaucoma patients with the most advanced technological options. Vance Thompson Vision employs a team of highly skilled glaucoma surgeons who are leaders in the research and development in all aspects of eye care for the future. Their commitment to surgical and clinical excellence at our Bozeman, MT practice is at the forefront of all treatment planning.
ABiC can approach each aspect of glaucoma, restoring the natural drainage function of the eye, delivering an approximate 30% reduction in eye pressure and reducing the need for glaucoma medications by up to 50%.
Reviews
"If you are considering cataract surgery, Dr. Swan and the staff at Vance Thompson Vision in Bozeman are the team you want in your corner. They are both knowledgeable and professional while still remaining personable, kind and compassionate. The office is equipped with the latest in advanced technology making the process easier and safer than ever. I felt taken care of from the moment I walked in the door. The staff, Briana in particular, and Dr. Swan, went over every aspect of the surgery with me. They answered all my questions, and spent a substantial amount of time examining me and reviewing the available options for my specific situation. I wholeheartedly recommend Dr. Swan an Vance Thompson Vision in Bozeman."
- J.D. /
Google /
Sep 02, 2018
"My husband was referred by his eye doctor in Helena and we were pleased to get an appointment within a few days. The appointment was a pleasant experience, with friendly, knowledgeable staff.  Kacie did the preliminary tests and was very good to my husband and very professional on her knowledge. Dr Swan has a very easy manner and was very thorough and really informative. He spent plenty of time explaining and was clear about the benefits and drawbacks to my husbands procedure.      The whole appointment was very relaxed and informative.  We'll post how the procedure went soon!"
- G.J. /
Yelp /
Aug 06, 2018
"Very friendly and accommodating staff. I have a corneal disease and they really know their stuff!"
- C.S. /
Facebook /
Jul 31, 2018
"Our son had a difficult case of Keratoconus that had not been diagnosed for 35 years. When it was diagnosed we took him to Dr. Swan and he found that cross linking was a good option. They were very caring and professional throughout the process. They explained things well and answered all questions that were asked. Upon completion of the cross linking they referred him to get scleral lenses at Advanced Eye Care. He started out with about 20/200 vision and after cross linking and the scleral lenses he how has 20/25 vision. That is a miracle. Dr Swan is the real thing and we cannot say enough about the fantastic, professional and life changing service that they provide at Vance Thompson Vision."
- O. /
Google /
Jul 24, 2018
"The care I received in beyond compare. The doctor and all of the staff actually do their best to make sure the patient is fully knowledgeable about options. The information provide before and after surgeries made me comfortable and positive about the results. That attitude alone helped me heal quickly and with confidence. I don't say that lightly. Can't imagine a more professional doctor and staff!!!"
- K.W. /
Google /
Jul 18, 2018
Previous
Next
Only a board-certified ophthalmologist can determine if ABiC is an option for you. During a consultation at Vance Thompson Vision, we will discuss your eligibility by assessing the presence of the following symptoms, which can help us determine a treatment. The best candidates for ABiC:
Have primary open-angle, pseudoexfoliation, or pigmentary glaucoma
Are intolerant of glaucoma medications, or have difficulty taking them as prescribed
Wish to reduce the number of glaucoma medications they are currently taking
Have difficulty committing to regular follow-up treatments
Have a history of failed ALT (argon laser trabeculoplasty) treatments
In our outpatient facility, ABiC treatment begins with a small incision in the eye. A catheter will then be inserted into the drainage canal of the eye. Next, the catheter will be rotated in a circular motion to open up the canal, enlarging it and easing its ability to drain correctly. Next, the catheter is slowly removed while a viscoelastic gel is injected into the canal for proper dilation. While the canal is being flushed and enlarged, the catheter will be removed from the eye. The fundamental idea is to restore the eye's ability to drain naturally, in turn decreasing the pressure.
Immediately following your ABiC procedure, you may resume normal, day-to-day activities. It is important to remember that the best treatment for glaucoma is consistency, so you will need to continue visiting your eye care provider at least every six months. ABiC is associated with very few post-procedure risks, but these may include:
Bleeding
Intraocular pressure increases
The formation of a bleb (a blister-like or aqueous fluid buildup at the surgical site)
Intraocular pressures decreasing too drastically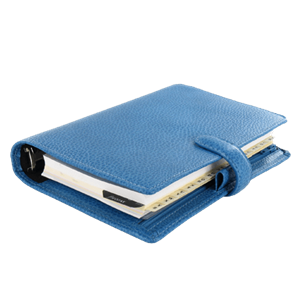 Procedure Information
Recovery Time

1 - 7 days

Procedure Time

5 minutes

Follow Up Time

1 day, 1 week, 1 month

Recovery Location

Home
Contact Us
Glaucoma can cause debilitating and life-altering symptoms. At Vance Thompson Vision, our hope is to help you find a treatment which will help you cope with glaucoma in the most effective manner and to restore your quality of life. We offer a number of MIG treatments for patients who are candidates for minimally invasive glaucoma surgery, as well as a number of other procedures to help combat the condition. For more information about ABiC, or to schedule your consultation with our skilled medical team, please contact our Bozeman office at your earliest convenience.
Related Procedures