When your cornea has a consistent haze because of the bothersome irregularities that have developed in the cornea, you see everything as distorted and cloudy. Our team of ophthalmic specialists in Bozeman, MT, want you to feel comfortable asking questions about vision correcting procedures, why you qualify, and how to care for your eyes before and after surgery. It is our mission to give you an unparalleled patient experience.
Vance Thompson Vision offers phototherapeutic keratectomy (PTK), which is a procedure that applies a laser to remove haziness and irregularities from the cornea. The cornea is the outermost layer of the eye and is normally clear and smooth. It should first bend light rays so they focus directly on the retina. If the surface of the cornea has rough or cloudy spots, the light will not focus accurately on the retina, resulting in blurry, inconsistent vision. Until recently, the only way to correct a cloudy or irregular cornea and achieve clearer vision was a partial or full corneal transplant. Now, PTK is an exciting option as an alternative to a transplant. Dr. Vance Thompson was a national medical monitor in the FDA-controlled clinical trials during the development of PTK in the United States. His team is very experienced in performing this laser surgery to create a smooth corneal surface, while removing exact amounts of tissue with precision. Your treatment will be customized to meet your needs. Find out more at a private consultation.
Reviews
"Amazing team , Bozeman is lucky to have Dr. Swan and his team. Extremely thorough, detailed and it's obvious the level of expertise and technology is second to none."
- M.B. /
Google /
Feb 28, 2019
"The staff was amazing from the first phone call to surgery day. If you are considering laser eye surgery you don't need to look further: this is world class technology and customer service right in Bozeman. I had PRK on 1/24/19 with Dr. Swan which was a painless, simple and quick procedure (despite my fears of it). I had -5.25 with astigmatism in both eyes and could tell the vision improvement the same day, drove 5 days later and one week out had major improvement in vision. My aftercare doctor has mentioned how smooth my eyes are and how well they are healing due to Dr Swan's technique. [Tips for PRK: plan to spend 2-3 days relaxing in a dark room (audio books and black out curtains a must!), pain happens after surgery so take the Tylenol immediately to keep up on pain management, and keep up on the eyes drops]"
- J.W. /
Google /
Feb 14, 2019
"The entire Vance Thompson team is purely wonderful! Dr. Swan, Bri, Susan, Kim and the entire crew make each patient feel comfortable, welcome, and well cared for at every interaction! I can't recommend these guys enough!!!"
- R.F. /
Google /
Feb 13, 2019
"Kind and competent best describes them. I felt cared for and thT my surgical concerns became their concerns."
- C.K. /
Google /
Feb 08, 2019
"Amazing company and staff! Highly recommend!"
- A.E. /
Google /
Feb 08, 2019
Previous
Next
In normal circumstances, the cornea (the outermost layer of the eye) bends or focuses rays of light so they focus directly on the retina. But when the cornea has rough or cloudy spots, referred to as irregularities, light cannot properly focus on the retina and results in blurred vision. PTK works by removing these specific irregularities, allowing the cells to regenerate more smoothly and revealing a cornea that is better able to focus light. This laser correction surgery improves symptoms of pain, watering eyes, and inconsistent vision. PTK is most successful in individuals whose healing will not be delayed by health issues like uncontrolled diabetes, rheumatoid arthritis, or systemic lupus.
This laser vision correction procedure is completed as an outpatient procedure, lasting about 10 – 15 minutes from start to finish. Before the procedure begins, numbing solution drops will be placed in the eye. Next, a speculum will be used to hold open the eyelids. The surgeon will then remove the diseased tissue and corneal irregularities using an Excimer laser. To conclude the procedure, a bandage contact lens will be placed on the treated eye to expedite healing and minimize discomfort.
Following the procedure, you will be prescribed medications to prevent infection and to control pain during the healing process. Additionally, you are encouraged to use cold compresses applied to the temple to help relieve discomfort. In many circumstances, patients see vision improvement in a day, while others' vision improves over a few days. The cornea continues to stabilize and improve over a period of 12- 18 months. The possibility of infection is low following PTK.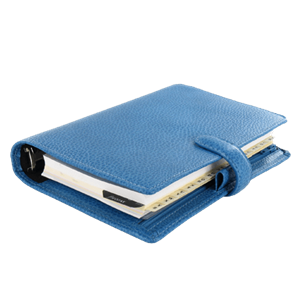 Procedure Information
Recovery Time

1 week - 1 month

Procedure Time

20 minutes

Follow Up Time

3 days, 2 weeks, 1 month

Recovery Location

Home
Contact Us
With a wide variety of laser vision correction surgeries available today, you don't have to suffer from poor vision that is not improved with contacts or glasses. If you suffer from vision impairment that you believe is caused by corneal irregularities, or you would like more information about PTK, we invite you to contact Vance Thompson Vision at your earliest convenience. Our staff looks forward to scheduling your consultation.
Related Procedures