When your cornea has a consistent haze because of the bothersome irregularities that have developed in the cornea, you see everything as distorted and cloudy. Our team of ophthalmic specialists in Bozeman, MT, want you to feel comfortable asking questions about vision correcting procedures, why you qualify, and how to care for your eyes before and after surgery. It is our mission to give you an unparalleled patient experience.
Vance Thompson Vision offers phototherapeutic keratectomy (PTK), which is a procedure that applies a laser to remove haziness and irregularities from the cornea. The cornea is the outermost layer of the eye and is normally clear and smooth. It should first bend light rays so they focus directly on the retina. If the surface of the cornea has rough or cloudy spots, the light will not focus accurately on the retina, resulting in blurry, inconsistent vision. Until recently, the only way to correct a cloudy or irregular cornea and achieve clearer vision was a partial or full corneal transplant. Now, PTK is an exciting option as an alternative to a transplant. Dr. Vance Thompson was a national medical monitor in the FDA-controlled clinical trials during the development of PTK in the United States. His team is very experienced in performing this laser surgery to create a smooth corneal surface, while removing exact amounts of tissue with precision. Your treatment will be customized to meet your needs. Find out more at a private consultation.
Reviews
"If you are considering cataract surgery, Dr. Swan and the staff at Vance Thompson Vision in Bozeman are the team you want in your corner. They are both knowledgeable and professional while still remaining personable, kind and compassionate. The office is equipped with the latest in advanced technology making the process easier and safer than ever. I felt taken care of from the moment I walked in the door. The staff, Briana in particular, and Dr. Swan, went over every aspect of the surgery with me. They answered all my questions, and spent a substantial amount of time examining me and reviewing the available options for my specific situation. I wholeheartedly recommend Dr. Swan an Vance Thompson Vision in Bozeman."
- J.D. /
Google /
Sep 02, 2018
"My husband was referred by his eye doctor in Helena and we were pleased to get an appointment within a few days. The appointment was a pleasant experience, with friendly, knowledgeable staff.  Kacie did the preliminary tests and was very good to my husband and very professional on her knowledge. Dr Swan has a very easy manner and was very thorough and really informative. He spent plenty of time explaining and was clear about the benefits and drawbacks to my husbands procedure.      The whole appointment was very relaxed and informative.  We'll post how the procedure went soon!"
- G.J. /
Yelp /
Aug 06, 2018
"Very friendly and accommodating staff. I have a corneal disease and they really know their stuff!"
- C.S. /
Facebook /
Jul 31, 2018
"Our son had a difficult case of Keratoconus that had not been diagnosed for 35 years. When it was diagnosed we took him to Dr. Swan and he found that cross linking was a good option. They were very caring and professional throughout the process. They explained things well and answered all questions that were asked. Upon completion of the cross linking they referred him to get scleral lenses at Advanced Eye Care. He started out with about 20/200 vision and after cross linking and the scleral lenses he how has 20/25 vision. That is a miracle. Dr Swan is the real thing and we cannot say enough about the fantastic, professional and life changing service that they provide at Vance Thompson Vision."
- O. /
Google /
Jul 24, 2018
"The care I received in beyond compare. The doctor and all of the staff actually do their best to make sure the patient is fully knowledgeable about options. The information provide before and after surgeries made me comfortable and positive about the results. That attitude alone helped me heal quickly and with confidence. I don't say that lightly. Can't imagine a more professional doctor and staff!!!"
- K.W. /
Google /
Jul 18, 2018
Previous
Next
In normal circumstances, the cornea (the outermost layer of the eye) bends or focuses rays of light so they focus directly on the retina. But when the cornea has rough or cloudy spots, referred to as irregularities, light cannot properly focus on the retina and results in blurred vision. PTK works by removing these specific irregularities, allowing the cells to regenerate more smoothly and revealing a cornea that is better able to focus light. This laser correction surgery improves symptoms of pain, watering eyes, and inconsistent vision. PTK is most successful in individuals whose healing will not be delayed by health issues like uncontrolled diabetes, rheumatoid arthritis, or systemic lupus.
This laser vision correction procedure is completed as an outpatient procedure, lasting about 10 – 15 minutes from start to finish. Before the procedure begins, numbing solution drops will be placed in the eye. Next, a speculum will be used to hold open the eyelids. The surgeon will then remove the diseased tissue and corneal irregularities using an Excimer laser. To conclude the procedure, a bandage contact lens will be placed on the treated eye to expedite healing and minimize discomfort.
Following the procedure, you will be prescribed medications to prevent infection and to control pain during the healing process. Additionally, you are encouraged to use cold compresses applied to the temple to help relieve discomfort. In many circumstances, patients see vision improvement in a day, while others' vision improves over a few days. The cornea continues to stabilize and improve over a period of 12- 18 months. The possibility of infection is low following PTK.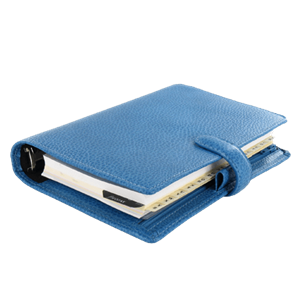 Procedure Information
Recovery Time

1 week - 1 month

Procedure Time

20 minutes

Follow Up Time

3 days, 2 weeks, 1 month

Recovery Location

Home
Contact Us
With a wide variety of laser vision correction surgeries available today, you don't have to suffer from poor vision that is not improved with contacts or glasses. If you suffer from vision impairment that you believe is caused by corneal irregularities, or you would like more information about PTK, we invite you to contact Vance Thompson Vision at your earliest convenience. Our staff looks forward to scheduling your consultation.
Related Procedures