Following a cataract procedure, some patients may experience cloudy vision such as when a cataract was present. Though it may seem similar to a cataract, this is actually classified as posterior capsule opacity and occurs when lens epithelial (the cornea's outer layer of cells) cells grow on the posterior capsule. When posterior capsule opacity develops after a cataract procedure, board-eligible ophthalmologist Dr. Russel Swan may suggest a laser treatment called the YAG capsulotomy in order to fully restore your vision. If you are experiencing cloudy vision after receiving a cataract procedure, contact Vance Thompson Vision in Bozeman, MT to learn more about this innovative treatment option.
Posterior Capsule Opacity
After a cataract is removed, an artificial lens (intraocular lens) is used to replace the eye's natural lens. The intraocular lens permits light to emit through the retina without it appearing cloudy. The posterior capsule is the part of the eye that holds the new lens into place, while also protecting it. When the posterior capsule is damaged or wears out over time, it may block light from fully extending to the retina, causing cloudy vision.
Reviews
"If you are considering cataract surgery, Dr. Swan and the staff at Vance Thompson Vision in Bozeman are the team you want in your corner. They are both knowledgeable and professional while still remaining personable, kind and compassionate. The office is equipped with the latest in advanced technology making the process easier and safer than ever. I felt taken care of from the moment I walked in the door. The staff, Briana in particular, and Dr. Swan, went over every aspect of the surgery with me. They answered all my questions, and spent a substantial amount of time examining me and reviewing the available options for my specific situation. I wholeheartedly recommend Dr. Swan an Vance Thompson Vision in Bozeman."
- J.D. /
Google /
Sep 02, 2018
"My husband was referred by his eye doctor in Helena and we were pleased to get an appointment within a few days. The appointment was a pleasant experience, with friendly, knowledgeable staff.  Kacie did the preliminary tests and was very good to my husband and very professional on her knowledge. Dr Swan has a very easy manner and was very thorough and really informative. He spent plenty of time explaining and was clear about the benefits and drawbacks to my husbands procedure.      The whole appointment was very relaxed and informative.  We'll post how the procedure went soon!"
- G.J. /
Yelp /
Aug 06, 2018
"Very friendly and accommodating staff. I have a corneal disease and they really know their stuff!"
- C.S. /
Facebook /
Jul 31, 2018
"Our son had a difficult case of Keratoconus that had not been diagnosed for 35 years. When it was diagnosed we took him to Dr. Swan and he found that cross linking was a good option. They were very caring and professional throughout the process. They explained things well and answered all questions that were asked. Upon completion of the cross linking they referred him to get scleral lenses at Advanced Eye Care. He started out with about 20/200 vision and after cross linking and the scleral lenses he how has 20/25 vision. That is a miracle. Dr Swan is the real thing and we cannot say enough about the fantastic, professional and life changing service that they provide at Vance Thompson Vision."
- O. /
Google /
Jul 24, 2018
"The care I received in beyond compare. The doctor and all of the staff actually do their best to make sure the patient is fully knowledgeable about options. The information provide before and after surgeries made me comfortable and positive about the results. That attitude alone helped me heal quickly and with confidence. I don't say that lightly. Can't imagine a more professional doctor and staff!!!"
- K.W. /
Google /
Jul 18, 2018
Previous
Next
Prior to the procedure, your eyes will be numbed, and your pupils will be dilated using eye drops. During a capsulotomy, the YAG laser will deliver small, quick pulses of energy to the posterior capsule while also passing through the intraocular lens. The laser produces an opening in the posterior capsule that is able to allow light to come through but is small enough to still protect the artificial lens.
Throughout the YAG capsulotomy, you may hear slight clicking sounds and see small flashes of light, but the procedure is usually quick with minimal discomfort. Using the YAG laser also reduces the risk for infection, since no stitches are needed in the eye.
Following your procedure, you will need a responsible adult to drive you home. Most often, patients notice an improvement in their vision immediately after treatment with optimal results occurring within a few hours. You may need to attend follow-up appointments so that your healing process can be evaluated. While they are rare, there are some potential risks that can occur with a YAG capsulotomy procedure, such as a rise in eye pressure for a short period of time, the laser can affect the intraocular lens but may not affect vision, and in very rare cases, the retina can become detached. Prior to your procedure, we will consult with you about the potential risks and help you make an informed decision about your treatment.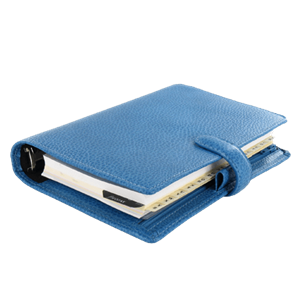 With any procedure, complications and unwanted side effects can occur. If you notice cloudy vision following your cataract procedure, it could be a symptom of posterior capsule opacity. Contact our practice in Bozeman, MT to learn more about YAG capsulotomy and let Dr. Swan and our trained eye care professionals help you regain clear vision.
Related Procedures