Refractive cataract surgery is a customized cataract procedure now offered at Vance Thompson Vision in Bozeman, MT. Our board-certified ophthalmologists Drs. Thompson, Berdahl, Greenwood, Swan and Baartman were among the first providers to offer refractive cataract surgery in this region of the United States, and they also participated in its clinical development. In this advanced approach to cataract care, patients are able to benefit from the most advanced diagnostic technologies available today. These combined with a comprehensive variety of advanced implants to fit their visual goal and lifestyle after cataract surgery and the same technologies used to make LASIK surgery as predictable as possible create an opportunity for as much spectacle freedom possible. From new ways to measure significant visual changes before cataract surgery to the ability to monitor each micro-detail during cataract surgery, patients should be certain to understand all of their options prior to surgery being performed. For more information on the difference quality technology can make in cataract surgery click here to review our 21 Point Checklist for Cataract Surgery.
Refractive cataract surgery combined with a variety of intraocular lenses may give patients even more visual freedom after cataract surgery, helping them remain active for decades.
Reviews
"I was so pleased to meet with Dr. Russell Swan and his staff at Vance Thompson Vision. They were kind and competent with a good understanding of my disease which is glaucoma. I felt comfortable enough to go ahead and schedule a cataract surgery and I look forward to Dr. Swan's care going forward."
- P.S. /
Google /
Apr 19, 2019
"Everyone was fantastic! Fabulous job done by Dr. Swan & staff."
- S.S. /
Facebook /
Apr 19, 2019
"Dr. Swan and the entire team assembled at Vance Thompson Vision are world class. Not only did the staff take the time to thoroughly educate me on the entire procedure, I have NEVER had a better patient care experience within any discipline of medicine. The providing team is just that incredible. I felt cared for, comfortable and completely confidant that Dr. Swan had my best interest and outcomes in mind.I had the Lasik procedure done and my outcome was truly flawless. Dr. Swan utilizes a completely bladeless procedure with the most up to date and wold class technology. Not to be undercut by his skill set, which is exceptional. On top of being a world class surgeon, Dr. Swan also walked me through each part of the procedure in a thoughtful and gentle way.The nursing staff, techs and assistants were all phenomenal. I really just can't quite put into words the incredible experience I have had at Vance Thompson. Bozeman is so lucky to have this level of expertise in town.I am so grateful and blessed by Dr. Swan and his team. Dr. Swan has given me an important piece of my life back and the freedom that comes from beautifully restored vision."
- J.H. /
Google /
Mar 22, 2019
"competent, friendly staff. highly skilled surgeon Dr. Russell Swann. excellent results, no complications!"
- W.T. /
Facebook /
Mar 19, 2019
"Amazing team , Bozeman is lucky to have Dr. Swan and his team. Extremely thorough, detailed and it's obvious the level of expertise and technology is second to none."
- M.B. /
Google /
Feb 28, 2019
Previous
Next
Are you frustrated with your vision? Do you feel like your lifestyle is impaired by your vision? Do you have trouble seeing while driving? Is your vision level getting worse? If you answered yes to these questions, then cataract surgery may be right for you. Candidates for refractive cataract surgery typically desire reduced dependence on glasses and contact lenses for the majority of their daily activities. We will discuss all of your options for advanced cataract surgery and help you determine the best procedure for your individual needs during a consultation in our office.
REFRACTIVE SURGERY TECHNOLOGY
Refractive cataract surgery is a custom cataract removal procedure now offered at Vance Thompson Vision. Traditional cataract surgery has always involved replacing the cloudy lens, or cataract with a synthetic lens through a small opening in the eye. Your surgeon may choose to make the incision with a laser.
Refractive technology allows our surgeons to plan and perform cataract surgeries with laser-like precision whether they utilize new laser methodology or innovative precision approaches to the most detailed portions of cataract surgery. These methods cataract surgery help the surgeons of Vance Thompson Vision experience more control and flexibility. Vance Thompson Vision is proud to have played an instrumental role in developing advanced cataract surgery procedures that have led to refractive cataract surgery. The surgeons at Vance Thompson Vision have participated in the clinical development of this new laser and many vision technologies.
When used in conjunction, these advanced tools and a variety of intraocular lenses may give patients even more visual freedom after cataract surgery, helping them remain active for decades.
At your cataract consultation, you will be educated on the traditional approach as well as the refractive approach to cataract treatment so that a decision can be made for your situation and goals.
When considering cataract surgery, it is important to understand your lens implant options, so you can choose a lens that best matches your lifestyle.
Monofocal lens implants focus at one main point and that point can be set at distance, intermediate or near. This implant allows for the sharpest possible vision at its set point - usually distance. Because the monofocal lens is typically set to focus at distance, reading glasses or bifocals are usually necessary to give patients the best possible near vision. Our standard monofocal lenses are the most advanced in their category, designed for distance and improving image quality.
The Tecnis lens, for example, is a Wavefront-adjusted monofocal implant. Unlike other monofocal lenses, Wavefront-adjusted lenses offer improved functional vision, which not only helps you see at a distance more clearly but also improves night-time image quality and contrast sensitivity.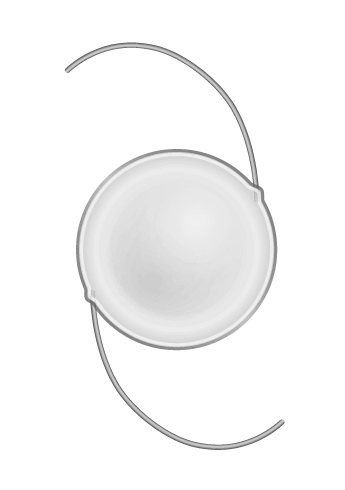 Presbyopia, the Greek word for "aging eye," is a condition that causes near vision to fade with age, making it difficult to see things up-close. Presbyopia is the most prevalent eye condition in America, affecting most people after the age of 40 and everyone by their early 50s. While some lenses are used to see clearly at a distance after cataract surgery, multifocal and accommodating lenses are specially designed to combat the effects of presbyopia for clear distance vision plus a full range of intermediate and near vision, reducing the need for corrective lenses or even reading glasses.
Multifocal implants, like the ReStor and Tecnis multifocal lenses allow focusing to occur at multiple distances by using light that enters in different parts of the eye. These advanced presbyopic lenses have the potential to reduce or eliminate patients' need for corrective lenses altogether.
Multifocal lenses are made up of concentric circles, which vary to allow the eye to focus at different distances. The center of the lens provides distance power, with each surrounding ring being used to stabilize vision at intermediate and close range.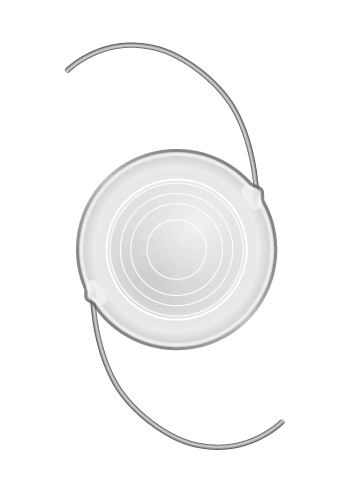 Are you interested in being free of reading glasses or bifocals? Until recently, this was not an option, but now with the introduction of the Acrysof IQ ReSTOR IOL, the possibility of being free of reading glasses has arrived! This advanced lens is FDA approved and is giving patients clear vision at all distances—near, intermediate, and far! The Acrysof IQ ReSTOR IOL is typically implanted during cataract surgery to replace the natural lens, which has become clouded by cataracts. This new lens can provide enhanced visual quality and the full range of vision, giving patients an increased independence from reading glasses and bifocals. The ReSTOR IOL can also be implanted during an elective refractive lens exchange procedure for those who may not be a candidate for other vision correction procedures, such as laser vision correction.
Our eyes are continuously focusing on an object at different distances. Whether it be watching television, sitting at a computer, or driving, our eyes automatically focus on different things at different distances quite quickly. As we age, the ability for our eyes to change focus or accommodate weakens, which leads to the need for bifocals and reading glasses. By combining the strengths of apodized diffractive and refractive technologies, the Acrysof IQ ReStor IOL provides quality near, intermediate, and distance vision and increased independence from reading glasses and bifocals.
The Tecnis® Multifocal IOL is an implant specifically designed to offer both distance and near vision after cataract surgery. This premium lens brings objects at varying distances into focus using a technology called diffraction. A series of rings on the entire inner surface of the Tecnis lens focuses the light from objects in your vision at varying distances. This allows for a smooth transition of focus between distant, intermediate, and near targets.
If you have trouble seeing at a distance as well as up close, or you require bifocals, this IOL might be a better vision solution for you!
Extended Depth of Focus (EDOF) lenses, like the Tecnis Symfony, are designed to provide a continuous range of vision for distance, intermediate, near, and everything in between. By combining a unique diffractive pattern with achromatic technology, the Tecnis Symfony IOL delivers excellent visual acuity over a continuous range of distances and provides high contrast sensitivity for greater clarity. Like multifocal lenses, EDOF lenses can be used to replace the cloudy lens natural lens in cataract surgery or as an elective replacement lens after a refractive lensectomy. Even though vision will be greatly improved, the EDOF lenses may require some patients to use glasses for extremely small detail.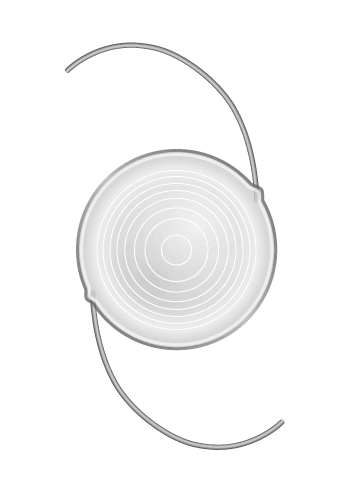 Some eyes take longer than others to grow accustomed to multifocal lenses. The potential exists for problems with halos and glare (particularly at night). However, such problems have been limited and usually improve over time. Patients experiencing these difficulties still tend to experience better vision than they did prior to having the lens implanted.
When considering cataract surgery, it is important to go to a center that offers several implant options and can discuss which options best match your lifestyle. At Vance Thompson Vision, we offer a full menu of lens implant options for distance vision and near vision functioning. Another important thing to consider is that centers ability to fine tune your vision after your surgery. The same laser and refractive surgery options that help people see clearly at a distance are available for cataract surgery candidates who want to optimize the effectiveness of their lens implant selection.
Those two capabilities, the full range of lens implant options, and the ability to maximize your outcome after surgery are what make Vance Thompson Vision your clear choice for cataract surgery.
Due to the sophisticated design of multifocal and accommodating lenses, they are usually not fully covered by your insurance and will often carry an additional fee.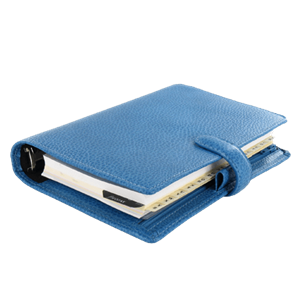 Procedure Information
Recovery Time

1 - 2 days

Procedure Time

30 minutes (15 per eye)

Follow Up Time

1 day, 1 week, 1 month

Recovery Location

Home
Contact Us
If an advanced cataract surgery is an inevitable part of your vision treatment, you should call Vance Thompson Vision for an appointment for refractive cataract surgery. Schedule your private consultation at our Bozeman, MT office today with Dr. Swan. We want to help you see the difference it will make in your life without cataracts.
Related Procedures