Refractive cataract surgery, is a customized, blade-free cataract procedure now offered at Vance Thompson Vision in Bozeman, MT. Our board-eligible ophthalmologist surgeon, Dr. Russell Swan was a member of the Vance Thompson Vision team to be the first providers to offer refractive cataract surgery in this region of the United States and participated in its clinical development. We are proud to be able to offer this advanced technique to our patients living with cataracts. You can take comfort in knowing you have an eye care provider who works diligently to stay at the forefront of new techniques and tools involving cataract removal today.
With this bladeless cataract removal, Dr. Swan will have more control and flexibility in performing the procedure. This advanced cataract surgery features real-time imaging for an accurate visual of what's going on inside the eye. When used in conjunction, refractive cataract surgery and a variety of intraocular lenses may give patients even more visual freedom post-operation that may last for decades.
Reviews
"If you are considering cataract surgery, Dr. Swan and the staff at Vance Thompson Vision in Bozeman are the team you want in your corner. They are both knowledgeable and professional while still remaining personable, kind and compassionate. The office is equipped with the latest in advanced technology making the process easier and safer than ever. I felt taken care of from the moment I walked in the door. The staff, Briana in particular, and Dr. Swan, went over every aspect of the surgery with me. They answered all my questions, and spent a substantial amount of time examining me and reviewing the available options for my specific situation. I wholeheartedly recommend Dr. Swan an Vance Thompson Vision in Bozeman."
- J.D. /
Google /
Sep 02, 2018
"My husband was referred by his eye doctor in Helena and we were pleased to get an appointment within a few days. The appointment was a pleasant experience, with friendly, knowledgeable staff.  Kacie did the preliminary tests and was very good to my husband and very professional on her knowledge. Dr Swan has a very easy manner and was very thorough and really informative. He spent plenty of time explaining and was clear about the benefits and drawbacks to my husbands procedure.      The whole appointment was very relaxed and informative.  We'll post how the procedure went soon!"
- G.J. /
Yelp /
Aug 06, 2018
"Very friendly and accommodating staff. I have a corneal disease and they really know their stuff!"
- C.S. /
Facebook /
Jul 31, 2018
"Our son had a difficult case of Keratoconus that had not been diagnosed for 35 years. When it was diagnosed we took him to Dr. Swan and he found that cross linking was a good option. They were very caring and professional throughout the process. They explained things well and answered all questions that were asked. Upon completion of the cross linking they referred him to get scleral lenses at Advanced Eye Care. He started out with about 20/200 vision and after cross linking and the scleral lenses he how has 20/25 vision. That is a miracle. Dr Swan is the real thing and we cannot say enough about the fantastic, professional and life changing service that they provide at Vance Thompson Vision."
- O. /
Google /
Jul 24, 2018
"The care I received in beyond compare. The doctor and all of the staff actually do their best to make sure the patient is fully knowledgeable about options. The information provide before and after surgeries made me comfortable and positive about the results. That attitude alone helped me heal quickly and with confidence. I don't say that lightly. Can't imagine a more professional doctor and staff!!!"
- K.W. /
Google /
Jul 18, 2018
Previous
Next
Patients with cataracts will experience cloudy, blurry vision without relief from glasses or contacts, will have light sensitivities, and may see muted colors. An ideal candidate for refractive cataract surgery will be able to cooperate with the surgeon during the procedure, have a lens that allows the laser to pass through, and will have normally shaped pupils. There may be several factors that make certain patients unqualified for this technique. We will discuss if you are a suitable candidate at a consultation in our office.
The team at Vance Thompson Vision takes pride in being world leaders in quality vision correction and setting global standards for care. In addition to their precise techniques, training, and distinctions (like having the region's only team of board-certified ophthalmologist surgeons in corneal and refractive surgery), Vance Thompson Vision leads the way in the future of refractive cataract surgery with extensive research and a commitment to using only the most advanced technology available.
The difference between traditional and advanced cataract surgery is more than just the laser. Traditional cataract surgery will improve a person's vision, but refractive cataract surgery is more capable of customizing the outcome. The measurements available using advanced lasers can help the surgeon better select an implantable lens fit for the adjustment a patient needs to see without glasses.
At your cataract consultation, you will be educated on the traditional blade-based approach and the refractive cataract surgery with a laser-assisted approach. We want you to have all the information you need about the differences in techniques, risks, benefits, and more so that you can make an informed decision about your cataract surgery goals.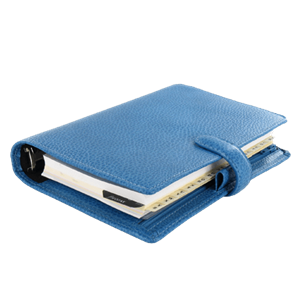 Procedure Information
Recovery Time

1 - 2 days

Procedure Time

30 minutes (15 per eye)

Follow Up Time

1 day, 1 week, 1 month

Recovery Location

Home
Contact Us
If an advanced cataract surgery is an inevitable part of your vision treatment, you should call Vance Thompson Vision for an appointment for refractive cataract surgery. Schedule your private consultation at our Bozeman, MT office today with Dr. Swan. We want to help you see the difference it will make in your life without cataracts.
Related Procedures