At Vance Thompson Vision, our goal is to treat you as a special guest and provide you with exceptional care and attention. When you entrust us with the care of your eyes, our highly experienced team concentrates on achieving the most successful surgical outcome using the most advanced cataract surgery available. Vance Thompson Vision sets the standard in quality vision correction with the region's only doctor team Fellowship Trained in Corneal and Refractive Surgery. This experience, met with the most thorough menu of surgical implant options, makes Vance Thompson Vision your clear choice for the most advanced cataract surgery available.
A cataract is a clouding of the normally clear lens in your eye. Though painless, cataracts can blur your vision by restricting the amount of light that enters your eye. In addition to hazy vision, indications of cataracts include increasing night-time glare, poor night vision and a change in how your eyes perceive colors.
Most people's lenses will naturally become a bit cloudy as they age, and because cataracts tend to develop slowly, surgery may not be immediately necessary. But when your ability to read, drive or carry out other normal activities is hindered in any way, cataract surgery will likely be the best possible solution.
Reviews
"I was so pleased to meet with Dr. Russell Swan and his staff at Vance Thompson Vision. They were kind and competent with a good understanding of my disease which is glaucoma. I felt comfortable enough to go ahead and schedule a cataract surgery and I look forward to Dr. Swan's care going forward."
- P.S. /
Google /
Apr 19, 2019
"Everyone was fantastic! Fabulous job done by Dr. Swan & staff."
- S.S. /
Facebook /
Apr 19, 2019
"Dr. Swan and the entire team assembled at Vance Thompson Vision are world class. Not only did the staff take the time to thoroughly educate me on the entire procedure, I have NEVER had a better patient care experience within any discipline of medicine. The providing team is just that incredible. I felt cared for, comfortable and completely confidant that Dr. Swan had my best interest and outcomes in mind.I had the Lasik procedure done and my outcome was truly flawless. Dr. Swan utilizes a completely bladeless procedure with the most up to date and wold class technology. Not to be undercut by his skill set, which is exceptional. On top of being a world class surgeon, Dr. Swan also walked me through each part of the procedure in a thoughtful and gentle way.The nursing staff, techs and assistants were all phenomenal. I really just can't quite put into words the incredible experience I have had at Vance Thompson. Bozeman is so lucky to have this level of expertise in town.I am so grateful and blessed by Dr. Swan and his team. Dr. Swan has given me an important piece of my life back and the freedom that comes from beautifully restored vision."
- J.H. /
Google /
Mar 22, 2019
"competent, friendly staff. highly skilled surgeon Dr. Russell Swann. excellent results, no complications!"
- W.T. /
Facebook /
Mar 19, 2019
"Amazing team , Bozeman is lucky to have Dr. Swan and his team. Extremely thorough, detailed and it's obvious the level of expertise and technology is second to none."
- M.B. /
Google /
Feb 28, 2019
Previous
Next
In a healthy eye, the iris (the colored part of the eye) regulates the amount of light that enters the eye through the pupil. The light passes through the lens, where it is focused onto the retina at the back of the eye. Signals are then sent from the retina to the brain via the optic nerve, where they are translated into the images you see. An eye with a cataract functions normally except that the lens has grown cloudy. Light enters the eye as usual, but the clouded lens disperses the light, causing the retina to have difficulty transmitting a clear image. Therefore, because the light that the retina receives is patchy, the retina's transmissions to the brain are also affected, resulting in hazy, blurred vision.

Understanding Your Options
The most important step is to visit your eye doctor so that he or she can evaluate your vision. This evaluation will generally include vision tests, an eye exam and a review of your medical history to uncover any other vision problems you may have. If you are found to have cataracts, the team at Vance Thompson Vision in Bozeman, offers refractive cataract surgery, the most advanced cataract surgery combined with the most exhaustive laser and implant options you will find anywhere in the region.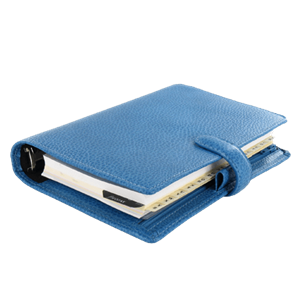 The most important step is to visit your eye doctor so that he or she can evaluate your vision. Call our Bozeman, MT office today to make an appointment for a cataract consultation.
Related Procedures